Get your Apps Optimized by ASO Services from the Experienced People
Introduction
Are you considering developing an app for your business? Do you want more people to know about your service and install your app first? Then you probably need the assistance of experienced developers to optimize your app on the App store. ASO or App Store Optimization is a process through which the users' proper engagement and traffic are generated. You can say that this is one of the upgraded forms of digital marketing in India's context.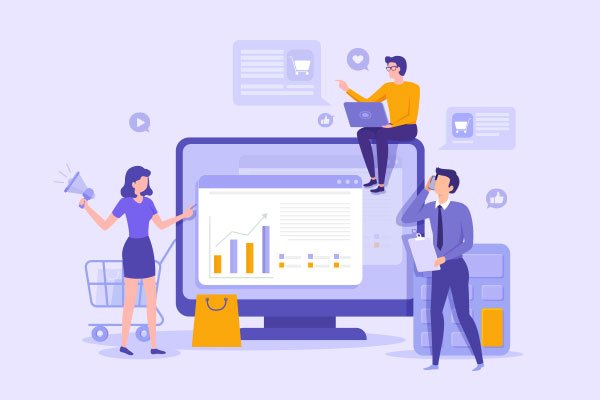 About Us
We are one of the experienced agencies serving clients for a long time with ASO service. We can gladly say that you will get your business graph moving up like never before after collaborating with us. We employ suitable keywords related to your app and then leverage them so that it comes to the top position on the App Store or Play Store whenever anyone searches with a similar or same keyword. We have an experienced editorial team who will provide curated content for media coverage and press release. These strategies also boost up the visibility and upgrade the ranking of your app.
Why Choose Us
As we have worked with thousands of clients over a long time, they have recommended us to their acquaintances. Our service, communication, and treatment of the clients speak for us. You will get premium quality service each time you knock on our door.
The Services that We Provide
Here, we will discuss the various services that are included in our App Store Optimization Process:
Keyword Targeting: We push the right keywords to your app, enabling you to push the ranks upwards in the app store. We also analyze the search traffic for your app and find out the most popular keywords. This also ensures that your app comes to the top whenever there is a relevant search based on us' keywords. Analysis of keywords and tracking search rankings are also some of our works.
App store audit and management: We provide help to improve your brand and app's reputation by adding user reviews, tweaking, and upgrading the architecture and positioning of your app on the app store. We make sure to measure your app's size and the update frequency, which is favorable to the app store. Our talented team of experts also does other necessary things like attachment of screenshots, analysis of icons, and crash rate analysis. We also conduct a regular off-page review of your app, which is a part of download and installation analysis, ratings, and review analysis.
Adding a Description page for your app: The best way to convince your potential customer to download your app from the app store is to add descriptions and details about the products and services provided by your business. That is why we place words that are direct, communicate clearly to the masses without losing the uniqueness of the quality of writing. If you want, you can also provide us the media coverage and press releases by your company, which we will add in the description to make it look much more credible. Once you update the app or add any new feature, we add those descriptions on the app store as well.
Regular Updates and Reporting: An app would not survive in an app store without regular observation and reporting. So our team keeps an eye on the popularity and visibility rankings of your app on the app store. We inform our clients with detailed reports about the condition of the app after it complies with all the ASO factors and App store algorithms. We also provide the comparative details of the competitor apps that engage in a similar business. We analyze the keyword density and other important factors.
Conclusion
The services that we mentioned about optimizing your apps are very much profitable and will help your app to rank higher. If you want a conversation with us regarding the service, charges, and other ASO details, you should visit our website. It contains the phone number and Email ID. We would be pleased to answer all your queries.
Frequently Asked Questions